Allotments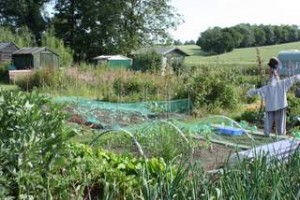 We are a newish site which began life in 2010 .We have 14 plots and currently we have a half plot available & spaces on our waiting list.
Our standard plots are approx. 132 sq metres and the rent payable is £25 per year .
We also have smaller plots, which have a pro rata rent.
Our site includes a communal shed and poly-tunnel and we have completed a project to install water on the site.
We also charge £10 per year towards costs for water, shed, public liability, mower fuel etc.
We are all members of NSALG [National Society of Allotment & Leisure Gardeners] which costs £2 per year.
If you think you might like to Grow Your Own; please contact me for more information and a site visit.
Joan Steel 01728 668869