Funeral Part 1
The funeral of Lady Katherine Grey
St.Peter's Church, Yoxford, 27th February 1568.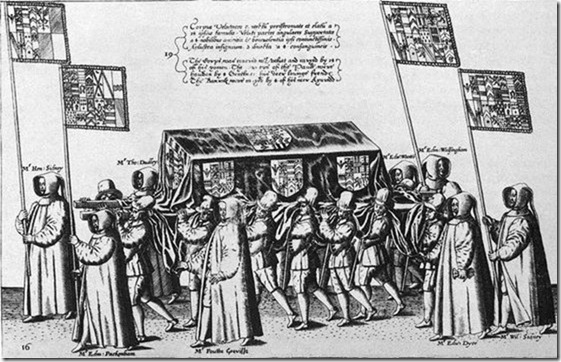 In 1568 Lady Katherine Grey died at Cockfield Hall, Yoxford, Suffolk. She was 28. Although never officially acknowledged as such by Queen Elizabeth, Lady Katherine was widely recognised as the heiress presumptive to the English throne. Queen Elizabeth's own claim to the throne (disputed throughout her reign) was secured on her nomination as third in line (after Edward, Prince of Wales & Princess
Mary) in Henry VIII's last will . After the execution of Lady Jane Grey, next in the line of succession came Lady Katherine. Nothing could alter this (to Elizabeth) inconvenient fact. Even in death Lady Katherine remained a threat as she left two sons – both of whom could have a claim to the throne.
Thus, although she felt obliged to accord Lady Katherine a funeral with full royal honours, Elizabeth considered it expedient to order it to be held in the small, out-of-the-way church of St Peter's in Yoxford. There is no doubting that the Queen's choice of a lowly parish church for Lady Katherine's final resting place was intended as an insult to her memory.
The result of the Queen's decision was that all those involved were landed with considerable logistical challenges. Seventy-seven mourners from court (presumably with their servants in attendance) were commanded to make the journey up to Yoxford & with them came "a herald, two poursivants & four servants all in specially made liveries".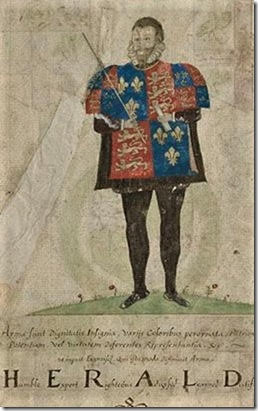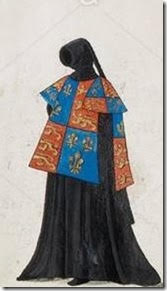 Courtiers were well used to accompanying the Queen on her progresses (& all would have had their own bedding, linens & general luggage in ox carts following on behind). The court often had to execute a quick turnaround as the Queen was notably capricious but roads were poorly maintained & this was mid-winter (when the court never travelled) and conditions would have been at their worst.