Other Shops Part 3
OLD WOOL SHOP
Peter Clemence Blowers was a tailor here from 1911. By 1937 he was a ladies and gents tailor and outfitter. In 1938 Blowers died at the age of 58 and his wife took over with a wool shop. After she retired her daughter Mrs Joan Bean took over until she herself retired in 1991. She had also sold ladies underwear, T-shirts and haberdashery. By 1996 there was a bookshop here run by a Mr Hamburger.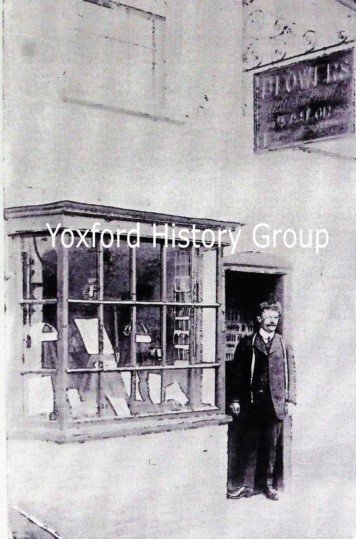 FISH AND CHIP SHOP, Little Street
This was situated at the last house in the street, next to the old village forge. It was run in the 1950s by Philip Morphey's nephew Jim. It was so popular there were often queues down the hill. After that it was run by a Mr Groom.
MILESTONE HOUSE
There was a cobbler's business here run by a Mr Philpott, then his son Charles by the 1950s.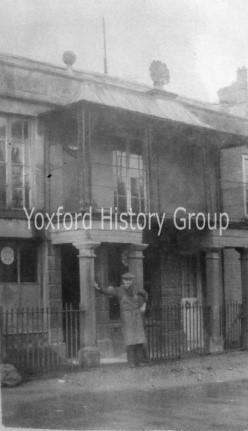 Diana Rose and her daughter Biddy moved to Yoxford in January 1974 and set up Milestone House Pottery, opening on Easter Saturday, making studio pottery until 1996. The house had recently been renovated but there was a derelict two-storey building at the rear which they renovated to make the pottery workshop. Initially a small kiln was used, fired by calor gas but later connected to the mains. Mother and daughter both joined Suffolk Craft Society not long after moving to Yoxford. They held their first exhibition at the shop at Christmas 1978, including other craftspeople. Eventually they opened a room as a permanent gallery and shop. Harry Barclay joined them in Yoxford at some point and Biddy married him in 1981. A landscape architect, he set up a practice at the house. He made pots too and introduced large garden pots and fountains. A five-pointed potter's (identification) mark was used by all of them but it seems to have been slightly different in each case. However, it does appear that they all had personal seals (stylised H, B and D), which they used for individual pieces alongside these marks.
Interviewed at the age of 80 Diana said 'pottery blossomed and took over everything. It has given me a quality of life not many my age have.' She continued into her late nineties and died aged 99 in 2013. By this time mother and daughter had moved to Aldeburgh where they opened a shop called Avocet.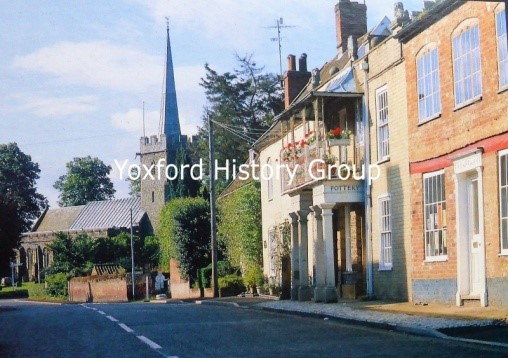 MORPHEYS
There has been a building on this site since the 15th C. By 1913 the house was occupied by Joseph Smith, corn and coal merchant and his wife Emma Florence. Their daughter Gladys Ena, born in Yoxford in 1906, married Philip Morphey in 1926 and continued the business after Joseph's retirement. Gladys ran a sweet shop at the street end of the house. She died in 1970 at the age of 63. Their youngest grandson Timothy continued the business after Philip retired and is still there today. His son George runs the CAT scaffolding business from the same premises.