Other Shops Part 5
Bailey's sweet shop
In the middle property next to Rattys Retreat, Riverside. Frank and Gertrude Baillie moved to High Street, Yoxford in 1928, where they operated a sweet and tobacconist shop. The name over the shop door was Gertrude Jane Baillie and she was still listed in the 1937 Kelly's commercial directory. The house had a front sitting room, behind which was a long kitchen. At the end of the kitchen was a storeroom for shop supplies and in front of that was the shop itself with its rows of shelves containing the large glass jars of sweets. The business was sold in the 1980s.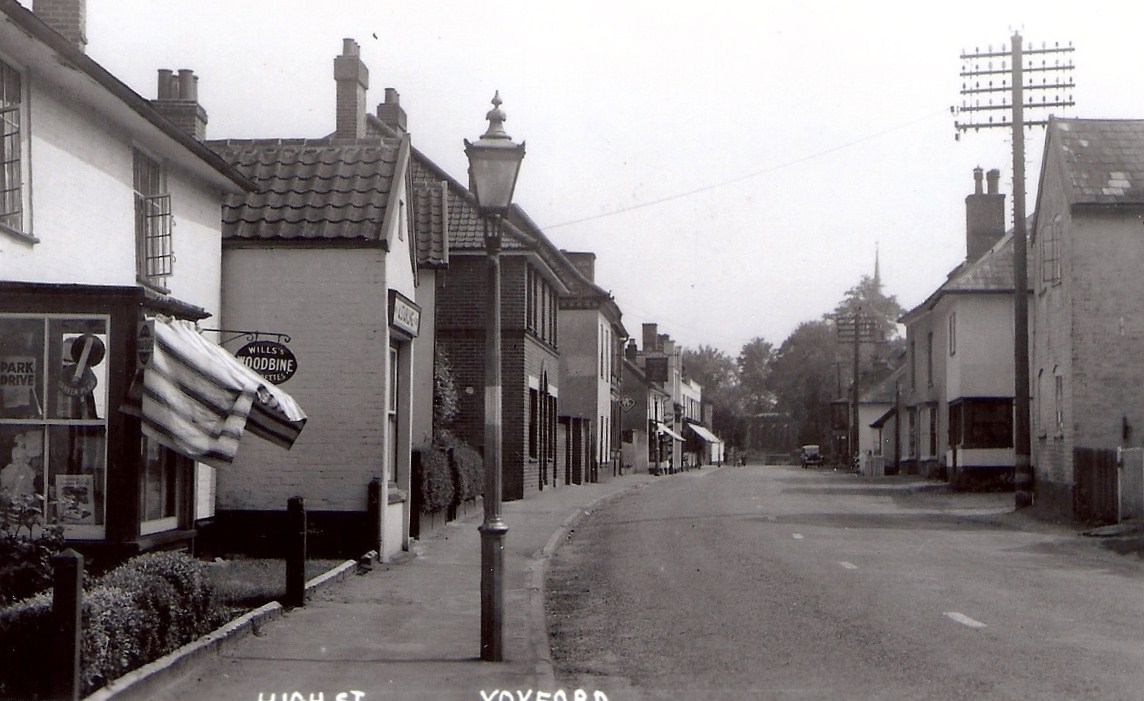 THE KING'S HEAD
In the 18th century coaches were stopping here for repair and refreshment.
At some point after 1911 Herbert William Chenery became landlord. Born in 1871 to James Chenery and Betsy (nee Smith) he grew up at the entrance lodge to Cockfield Hall where James was a gardener and Betsy the lodge keeper. Herbert also had a sweet shop at the left hand side of The King's Head, where his daughter Ida worked on Saturdays. In 1943 she married butcher Clarence Kett and worked in his business at London House during the week.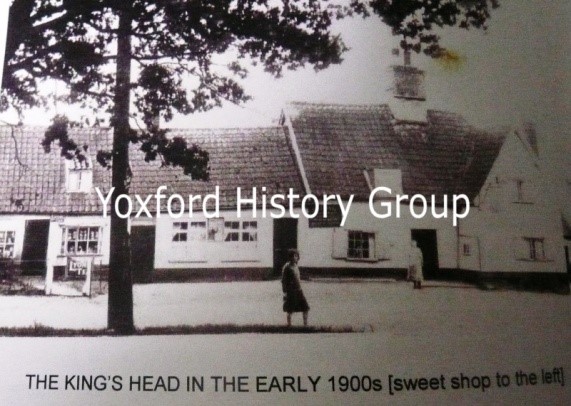 The King's Head was run as Monets restaurant in 2000. It was last sold in 2004. Its more recent claim to fame was it was the first no smoking pub in Suffolk.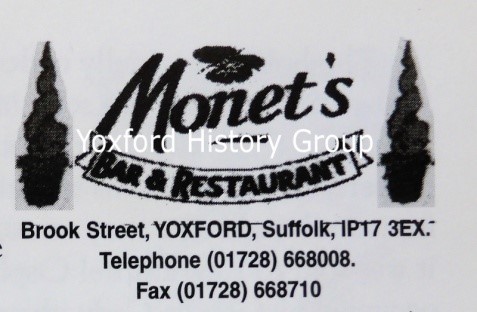 Copyright Yoxford History Group. February 2019