Yoxwood Woodland Project

The Yoxwood project has been running for a few years now. Many trees have been planted and are now growing from saplings to trees. The field is located off The Lane on the right hand-side just past the allotments. It can also be accessed via the cemetery. It is open to the public all the time. There are benches and a picnic bench. Dogs are allowed on site but should be kept on leads. If you haven't been before why not take a look?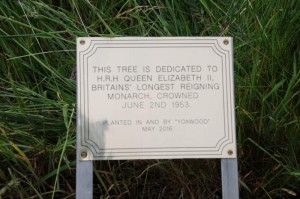 Become a 'Friend of Yoxwood' by donating £10 to help maintain this lovely woodland. To continue our progress we need your support to raise a small annual maintenance income so please consider becoming a Friend of Yoxwood. Call Sandy on 01728 668084.
The pizza oven is free to use for all members. We would ask that you supply your own wood for the pizza oven and take any waste away with (please do not use the cemetery bins)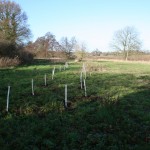 We are currently looking for enthusiastic people who are prepared to give a little of their time to help us take this exciting project forward.
Come join us at a work party. All welcome. Every 2nd Sunday of the month at the Yoxwood field in the lane off Little Street (next to the allotments)
Please wear suitable footwear and bring some gardening gloves. Children under 14 must be accompanied by an adult for health and safety reasons.
Also we can now offer a site to plant a Memorial tree for a loved one.
Contact us:
E-MAIL – [email protected]
SALLY Barker 01728 603787
PAT Wallace 01728668084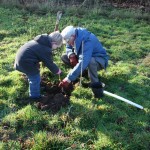 A community woodland delivers many benefits:
Sustainable and permanent woods for future generations
Places of enjoyment and recreation
A haven for birds and other wildlife
To enhance the local area
Absorbing noise and air pollution
Producing timber and other products
Keep watching this page for updates of news and events.
Sponsors, our grateful thanks go to the following for their support:
County Councillor Michael Gower
Yoxford Parish Council
Jewsons in Leiston
Spear & Jackson
Felco tools
Ridgeons in Halesworth
Parsons Garage in Yoxford
Horner's Stores in Yoxford
Garden House Antiques in Yoxford
Snips Hairdressers in Yoxford
The Exotic Garden Co in Aldeburgh
John Woods Nursery in Pettistree, Wicham Market
David at Darsham Nurseries
Botanica Nursery in Campsea Ashe
Creasey's Butchers, Peasenhall
All those who have joined the Friends of Yoxwood or who have made individual donations.